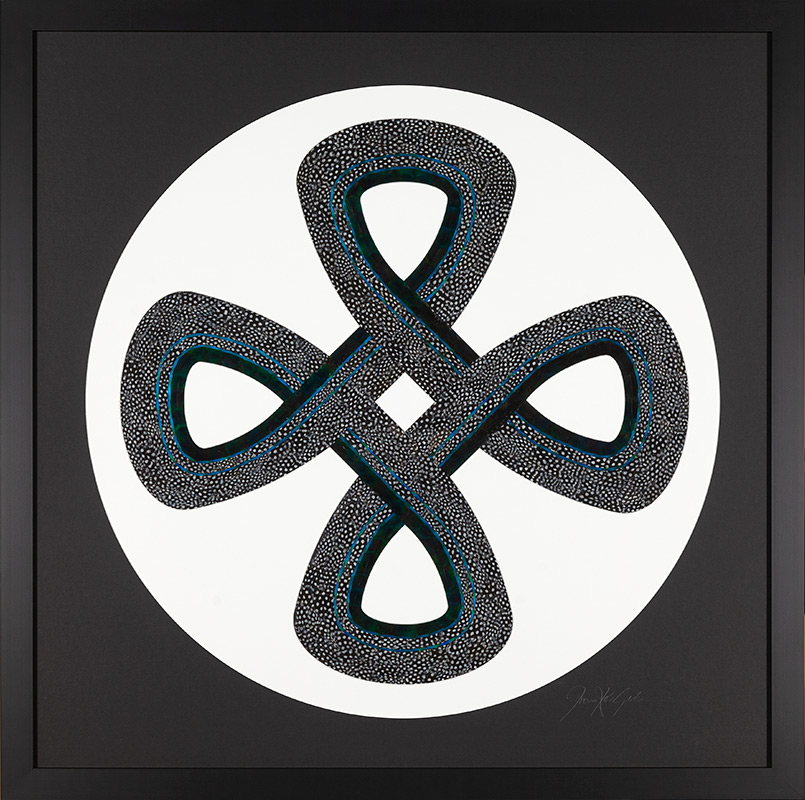 Guinea fowl & peacock feathers.
Dimensions: 109 x 109cm
With her Celtic Knots Fiona continues to explore a fusion between cultures; the ever present recognition of Māori culture with her use of feathers, combining to acknowledge her Scottish & Irish whakapapa with the knot symbol. Celtic knots are perhaps the most recognizable artwork in Celtic history. The more esoteric meaning of this symbol eludes to beginnings and endings; in them we cannot see a beginning or an end, and therefore we are reminded of the timeless nature of our spirit. This translation hearkens to our most primal selves as we contemplate the infinite cycles of birth and rebirth in both physical and ethereal realms.