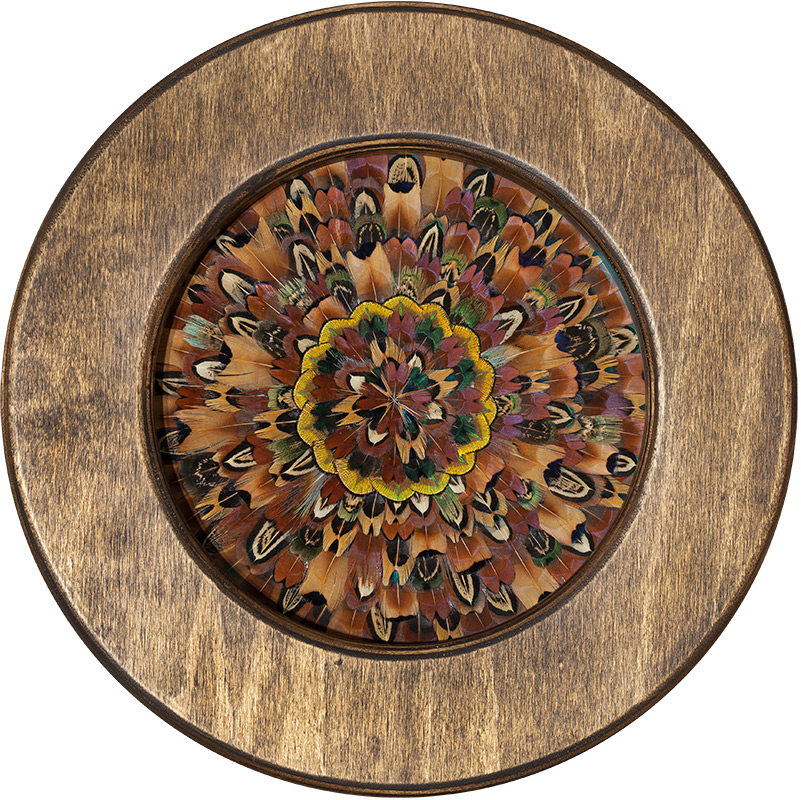 Phesant & peacock feathers with birch ply frame.
Dimensions 30 x 30 cm
Mandala
In Sanskrit, 'mandala' means 'circle', and in the Buddhist tradition these represent connection to life energy or deepest source. Humans respond instinctively to the sense of connection, to ourselves, to others, and to a source that's both universal and eternal; it's an instinct that crosses all boundaries.