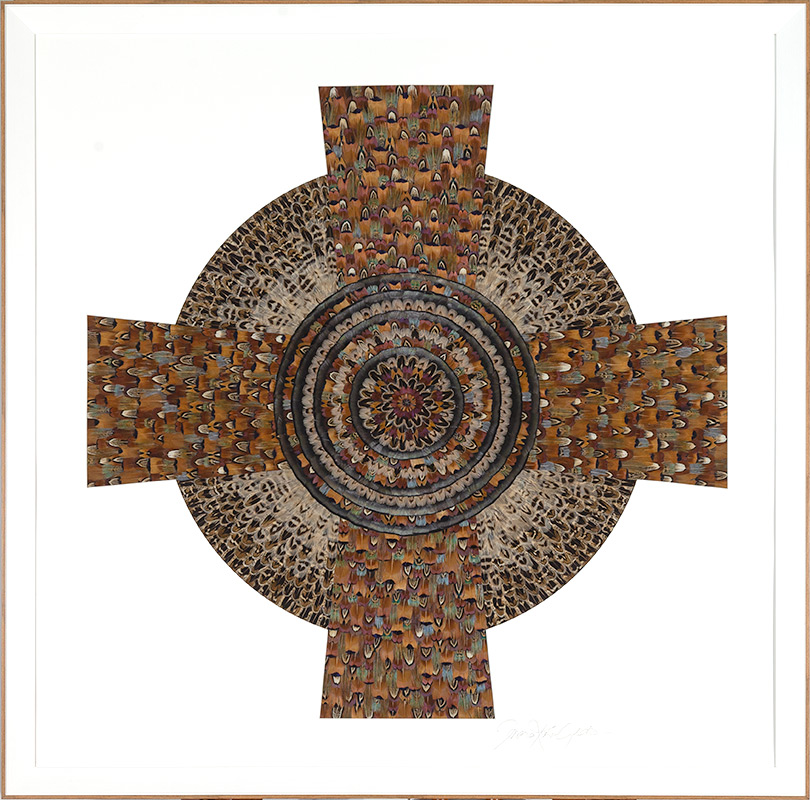 Pheasant & turkey feathers.
Dimensions: 109 x 109cm
With her Celtic Crosses Fiona continues to explore a fusion between cultures; the ever present recognition of Māori culture with her use of feathers, combining to acknowledge her Scottish & Irish whakapapa with the cross symbol.  The cross is said to be an icon that illustrates how universal energies converge. It represents the harmony and stability of powerful, sacred energies both seen and unseen in our universe.